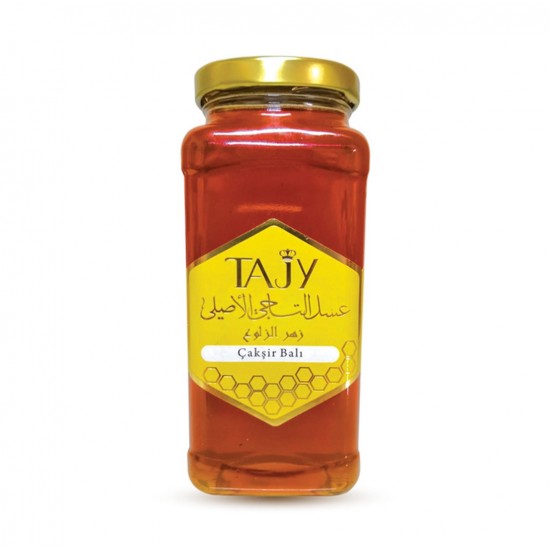 Organic Ferula Honey, 500 gr
This product does not contain any preservatives. Approved by the Turkish Ministry of Health, Approved By Food and Agriculture Ministry, Manufacturer Approval Code: TR-42- K -001534.

Unlike other Ferula-based honey products, which are prepared by adding the Ferula root powder to different types of honey, this honey is filtered from the hives of the bees that feed on Ferula flowers.

Ferula honey is one of the best and rarest kinds of honey, because the plant grow at high altitudes away from agricultural areas and chemical pesticides. In Turkey and it is located just in one area within the Taurus Mountains.

Ferula Honey is one of the most safe sexual tonics for men, improves libido and treats erectile dysfunction.

Ferula Elaeochytris has a prominent place in traditional medicine. Its health benefits come from its carminative, antiviral, antibacterial, antioxidant, anti-inflammatory, anticoagulant, antispasmodic, expectorant, sedative, diuretic, vermifuge, emenagogue, aphrodisiac and anti-carcinogenic properties.
Stock:

In Stock

Brand: TAJY
Weight:

0.73kg

Dimensions:

7.50cm x 7.50cm x 13.50cm

SKU:

96331228

UPC:

681665478766